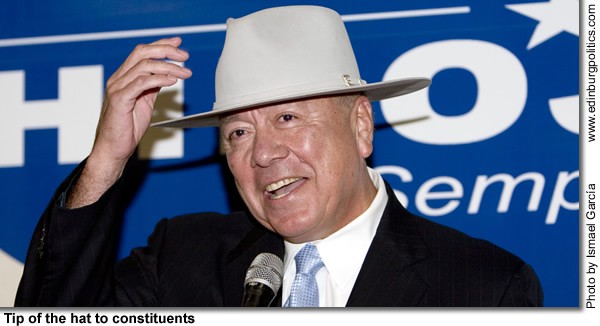 Sen. Juan "Chuy" Hinojosa, D-McAllen, shows off his hat in recognition of the cowboy/vaquero culture that is deeply rooted among many families in his legislative district, which stretches from McAllen/Edinburg/Mission through Corpus Christi. "This is for the people," Hinojosa told several hundred supporters in McAllen, as he tipped his hat in their honor, during his campaign kick-off, held Thursday, September 13, at the Holidome. See story later in this posting.
••••••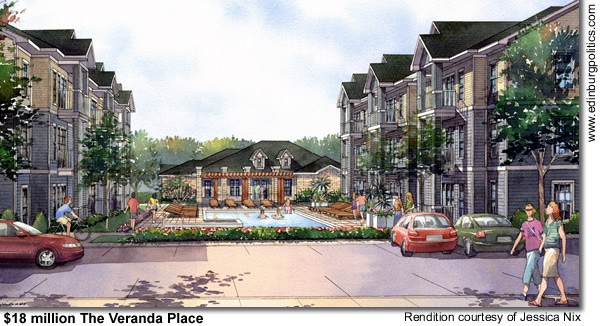 The construction of the first private student housing development to serve the University of Texas-Pan American will give the local economy an estimated $18 million shot in the arm, and send yet another message that both the university and city are growing by leaps and bounds, the Edinburg Economic Development Corporation has announced. The complex, to be called The Veranda Place, is being built on North Sugar Road.
••••••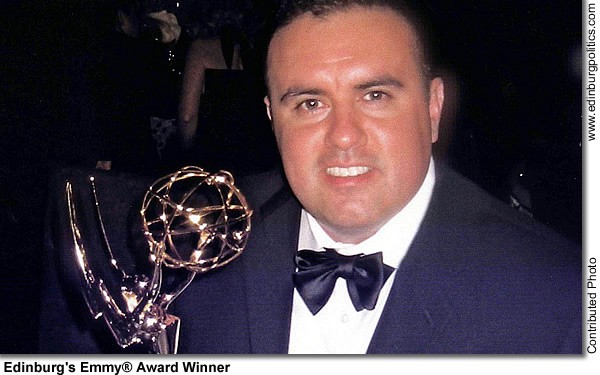 Steven J. Escobar, a 1987 Edinburg High School graduate, has sparked Bobcat pride for alma mater and for his hometown with his recent Emmy® Award for Outstanding Picture Editing for Reality Programming at the Academy of Television Arts and Sciences 2006-2007 Creative Arts Primetime Emmys in Los Angeles. See story later in this posting.