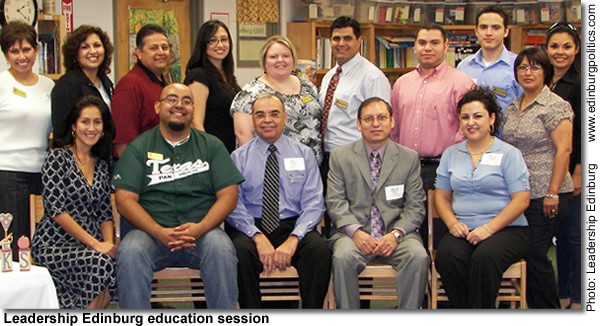 Leadership Edinburg, sponsored by the Edinburg Chamber of Commerce, continues to develop its understanding of complicated issues that affect the economy, politics, and goals of the city and school district in the three-time All-America City. Public school finance was one of the major issues that has been reviewed by the group, whose members are featured here during a previous meeting with top Edinburg school district leaders. Leadership Edinburg involves a nine-month program whose members meet on a monthly basis, on different topics, such as government, media, education, and quality-of-life issues. Featured in this portrait are, standing, from left: Estella Macias, Naomi Perales, Jay Flores, Loida Leal, Destiny Campos, Jerry Salazar, Victor Arteaga, Julio Rodríguez, Lupita Cano, and Nora Garza. Seated, from left, are: Mónica Rodríguez, Frank Lara, ECISD Superintendent Gilbert Garza Jr., Aurelio Flores, ECISD assistant superintendent for Finance and Operations, and Dacia Salinas. In a related matter, Aurelio Flores announced on Thursday, March 27, that the school district has received an $86,404 cash dividend from Property Casualty Alliance of Texas (PCAT), the insurance program which provides property and casualty insurance to the school district. See story on the ECISD cash dividend later in this posting.
••••••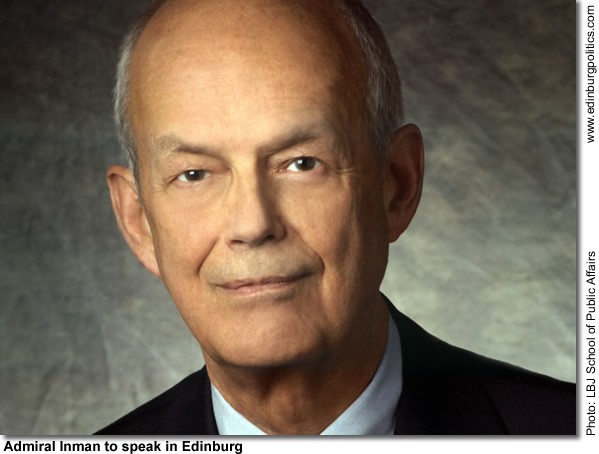 Retired U.S. Admiral Bobby R. Inman, a national security and international affairs expert, will be the featured speaker in Edinburg on Tuesday, April 1, at the University of Texas-Pan American. Inman's appearance is part of the fall Global Security Studies and Leadership Speaker Series sponsored by the Integrated Global Knowledge and Understanding Collaboration (IGkNU) at The University of Texas-Pan American. His presentation is free and open to the public. See story later in this posting.
••••••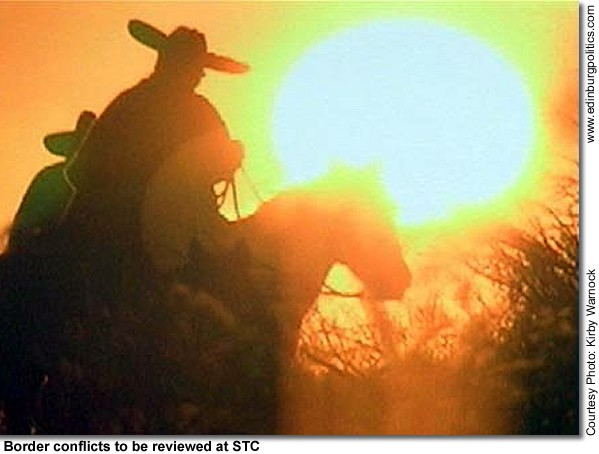 For over 160 years, the Rio Grande Valley has served as an international border between the United States and Mexico. Customary conflicts between the two have led to many historic events in the area, including battles between Hispanic Texans and the Texas Rangers in the early 1900s, where thousands of area residents were killed or wounded by rogue members of the famed Texas Rangers. Kirby Warnock, the producer of the award-winning PBS documentary "Return to Giant", will be at South Texas College in McAllen on Saturday, April 5, to talk about his new documentary, "Border Bandits," which takes a new look at a very old incident. In 1915 a group of Mexican banditos raided the McAllen Ranch, one of the largest in the area. The next day a group of Texas Rangers supposedly arrived and eliminated the perpetrators. However, the real story is not as tidy as it has been portrayed. Roland Warnock, a 19-year-old cowboy working on the Guadalupe Ranch near present-day Edinburg, witnessed two of these killings when he saw Texas Rangers from Company D shoot two unarmed men in the back and leave their bodies by the side of the road. See story later in this posting.
••••••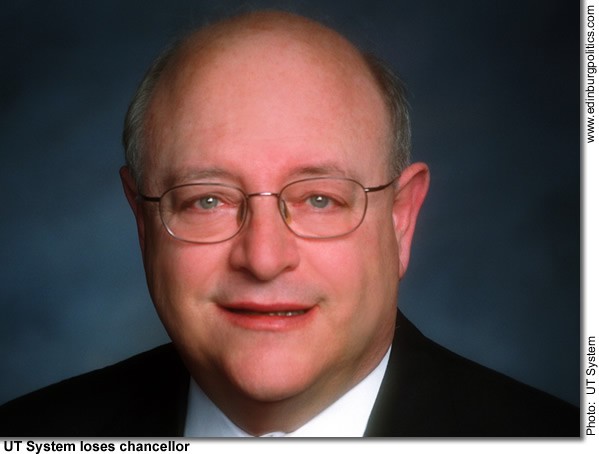 Mark G. Yudoff, chancellor of The University of Texas System, which includes UT-Pan American, has been appointed president of The University of California. The appointment will be effective this summer, with the exact date to be determined. H. Scott Caven, Jr., chairman of the UT Board of Regents, on Thursday, March 27, said the board would make finding a successor to Yudof a top priority, but added that he was confident the system would continue to operate efficiently and deliver academic excellence with its outstanding leadership team in place. The board will conduct a national search for a replacement, with details on the process to be announced at a later date. See story later in this posting.
•••••• (more…)